As you look to the future, embrace the past. Soak in everything along the way.
Whether you are interested in a guided fly fishing experience or looking for truly custom tied flies for your next trip, I would love to be included. I have embraced the history and foundations of fly fishing and love sharing acquired knowledge and stories with others. I believe in creating the right fly for the right time for the right river and I refuse to settle for anything other than the highest quality of craftsmanship and materials that I can provide. I am also fortunate to be able to offer guided fly fishing experiences on authentic blue ribbon private spring creeks. Let's hook up at the vise or on the water sometime soon and create some memories.
Allow for creativity, cherish the history and apply the finest quality.
My fishing adventures began over 55 years ago and continue even now while currently living in the Dayton, OH area. Home waters now include the Mad River and blue ribbon spring creeks full of trout!  I have had the privilege of fishing some of the finest trout streams along the way: The Letort Spring Run, Little Juniata, Spruce Creek, the home of Trout Unlimited on the Ausable River, South Holston, Clark Fork, Davidson River and the Driftless Region in SW Wisconsin to name a few.
I have been tying my own flies and for others for over 20 years now.  Between tying flies and guided trips, I have had the opportunity of connecting with hundreds and hundreds of fisherman ranging from as young as 3 years old up to 90. I thoroughly enjoy any chance I can get to be a part of an enjoyable and memorable experience around all things fly fishing.
If I'm not on the river or spending time with my family, you might catch me over at my local fly shop, ReelFlyRod.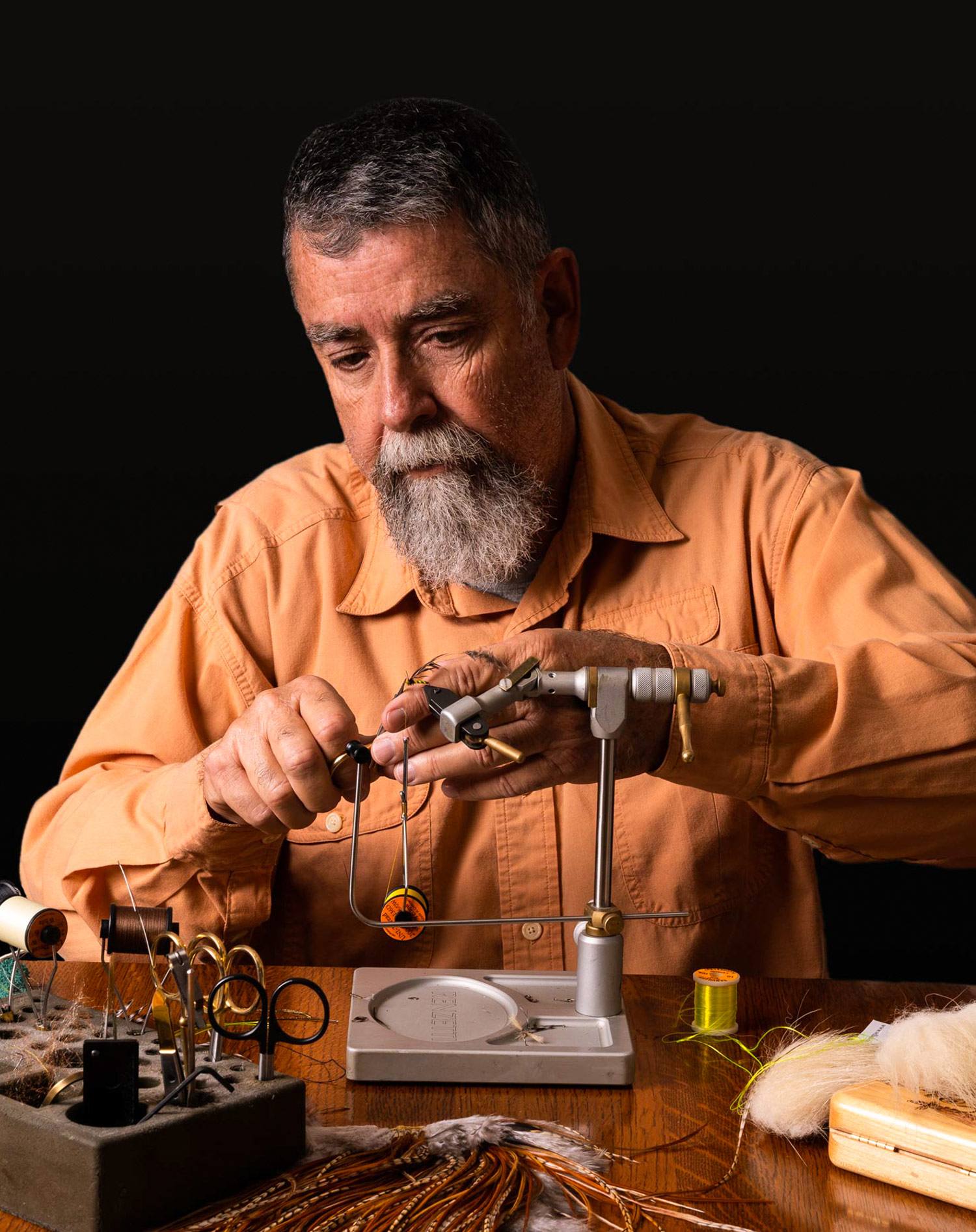 Like most fly fisherman, I love to tell and listen to a good story that involves a great fly, a fine fly rod, a beautiful trout, and a cold stream. I have experienced and I have learned a lot by listening over the years to fisherman and tiers far more talented than myself. This is where I write them down in order to share and so that I can remember them.