Creating the right fly for the right time on the right river.
We apply the finest craftsmanship and care for every fly we tie. I primarily hand-tie for midwestern seasonal patterns within the US.
No.
My most preferred process when it comes to a custom fly order is a discussion with the fisherman including them in the design. That being said, many of my fly orders begin with one sample before the actual order is completed. So the minimum custom order begins with either a photo or an actual sample for approval.
Yes.
I can tie virtually any trout fly you throw my way. If you have a pattern in mind that you do not see below, feel free to give me a call to discuss.
It depends. I have completed orders anywhere from 1 up to 100. Ultimately, if it's a good match I'm willing to produce as many as you'd like. On larger quantities, understand I may need more lead time, so plan ahead for your prime fly fishing season. And I'm open to producing annual sets of flies on-going if that is something you are interested in.
In the event that you're bulk order is outside of my wheelhouse and you are looking for more high volume production type of fly, I'll connect you with my friends over at ReelFlyRod. I help out in the shop tying flies and educating customers on flies and gear from time-to-time.
For sure! If you know in advance of the types of flies you'll be fly fishing with throughout the year, I'm happy to plan a package annually. We can always adjust the package based on how well certain flies perform and the changes of the environments you are in.
These are fly patterns that I'm tying a lot of currently. They do rotate through the year based on seasons and personal interest. That said, I will tie any pattern no matter the season or location. For a full listing of standard flies see Seasonal Fly Patterns below. Prices range from $2-$6 each. If you are interested in discussing options, give me a call and we can discuss!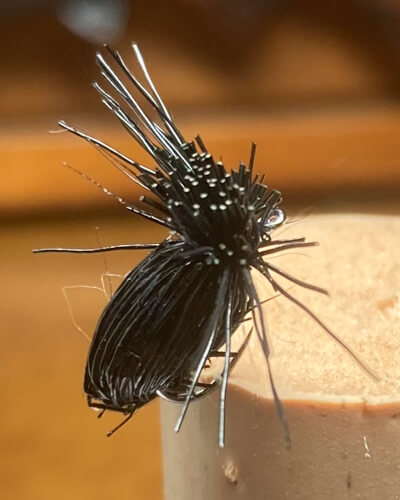 Buck's Beetle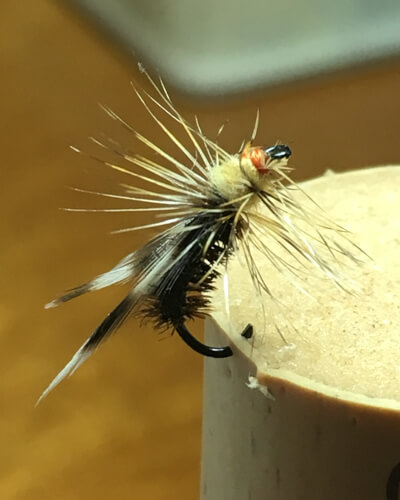 Cuda's Deer Fly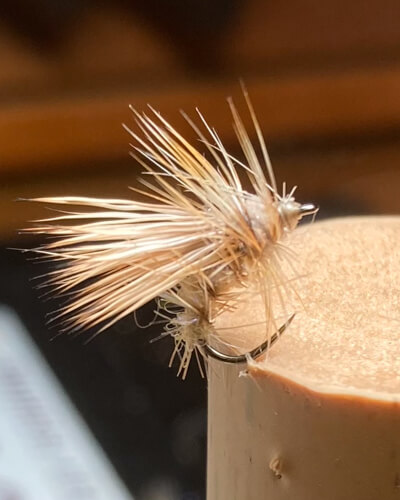 Ice Tan Caddis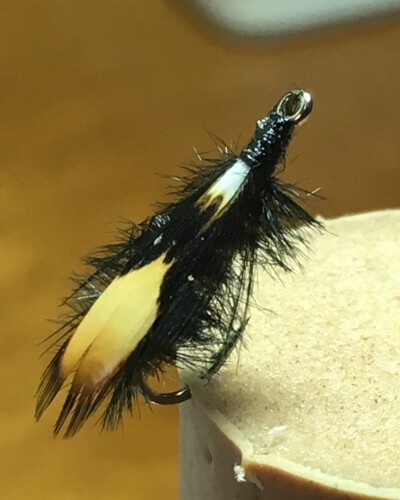 Jassid Beetle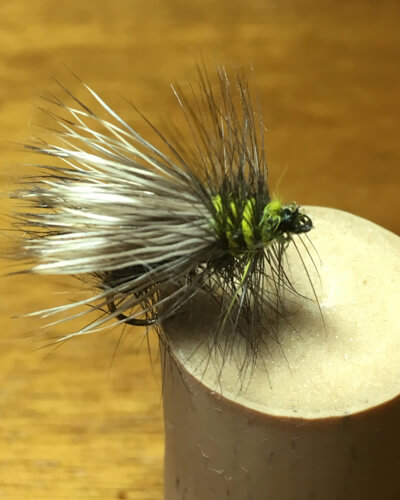 Rusty's Thrasher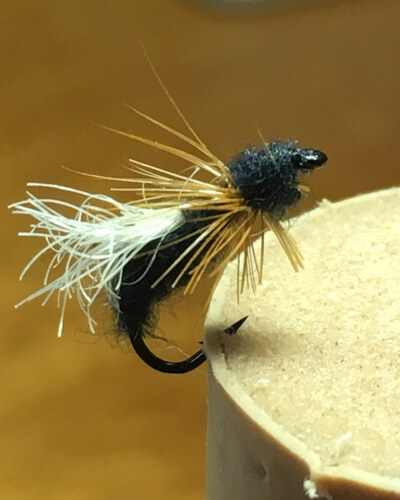 Polar Ant
I specialize in custom hand-tied trout flies. Though I have many go-to patterns, I will challenge myself to tie any trout fly for any season on any river. I only tie with the finest quality materials. Below is a snapshot of what I'd be looking to discuss in order to create a custom pattern for you. For a full case study check out "Custom Fly: Big Horn River in Montana."
– SEASONAL FLY PATTERNS –
Below is a full list of my standard patterns based off midwestern seasons. Prices range from $2 – $6 each. If you are interested in a custom trout fly, let's discuss. I'm ready for a good challenge!
I have had many opportunities to fish with Greg's flies and I would rank his quality with the best tiers in the country. If I still operated my fly shop, I would not hesitate to stand behind his flies and would proudly sell them in my shop.
As a General Manager and Head Guide of
ReelFlyRod Outfitters
, our shop is expected to deliver the best in quality to our fly fishing clients. Morrett's flies deliver the best in quality, durability, and matching the hatch. When a subtle brown is sipping a cripple on a crystal clear stream, a Morrett fly will only be tied on my leader!
My passion is to match hatching flies and primarily fish dry flies. I have come to Greg on numerous occasions with some wild idea about a size, color, or appearance of something I saw on the stream. He continues to amaze me with his creations that match the hatches in my head.
I have watched Greg tie flies for 20 years and I continue to be amazed at how meticulous he is with creating even the tiniest details of each fly. They are all miniature, unique and beautiful, impressionistic pieces of art.
– LATEST JOURNAL ENTRIES –